---
The kitchen is the heart of your home, and the cabinetry is its main attraction. For this reason, you shouldn't settle for anything less than the best when it comes to picking out the perfect set of cabinets for your home.
If you want to set the stage for a luxurious kitchen, we recommend that you select beautiful, custom-made cabinets. Not only will they create a one-of-a-kind space that perfectly fits your taste and needs, but they will also last for decades.
Keep reading to learn more about what to look you should look for in custom, handcrafted cabinets.
1. Expert Construction
First and foremost, you need to choose cabinets that are built for durability. They will need to be strong enough to hold everything from stainless steel pots to your favorite stemware.
That's where Kramer Lane cabinets come into play.
At Kramer Lane, we pride ourselves on using only the best woodworking methods to build all of our cabinetry. This means we always craft our cabinetry using dovetail joints, the strongest of all joints.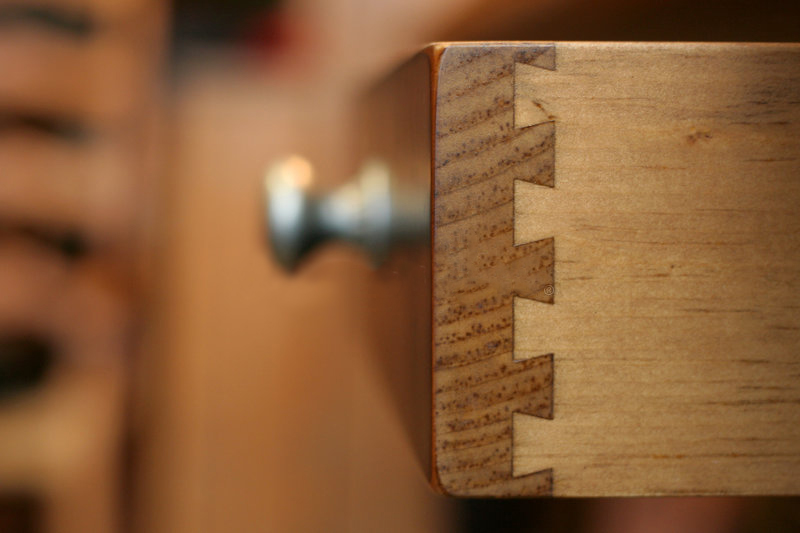 That's not all!
We source some of the best materials in the industry. Everything from the hardwood to the hardware is sturdy enough to withstand daily use and weight without breaking or bending.
It's vital that you don't sacrifice quality just to save a few bucks. Well-constructed cabinets provide an excellent return on investment as they maintain their integrity over decades of use. Therefore, you should allow 1/3 of your entire kitchen budget for your cabinets.
2. Style
Your cabinets will dictate the rest of your kitchen's design, so it's crucial that you install the right style. Fortunately, there are a variety of looks from which you can choose, but you don't have to settle for basic designs at Kramer Lane.
Our custom mill shop allows us to handcraft any cabinet you desire, completely in-house. Since each design is made by hand, you can expect complete customization and great attention to every fine detail. The following are a few of the styles we can customize for your home:
Inset: This is a very common design where cabinet doors are set into the cabinet frame and fit flush with the face of the cabinet when closed. The doors themselves are crafted with an inset pattern, usually in a square or arched style. This gives a simple yet elegant look, making this style versatile enough for traditional or contemporary-style homes.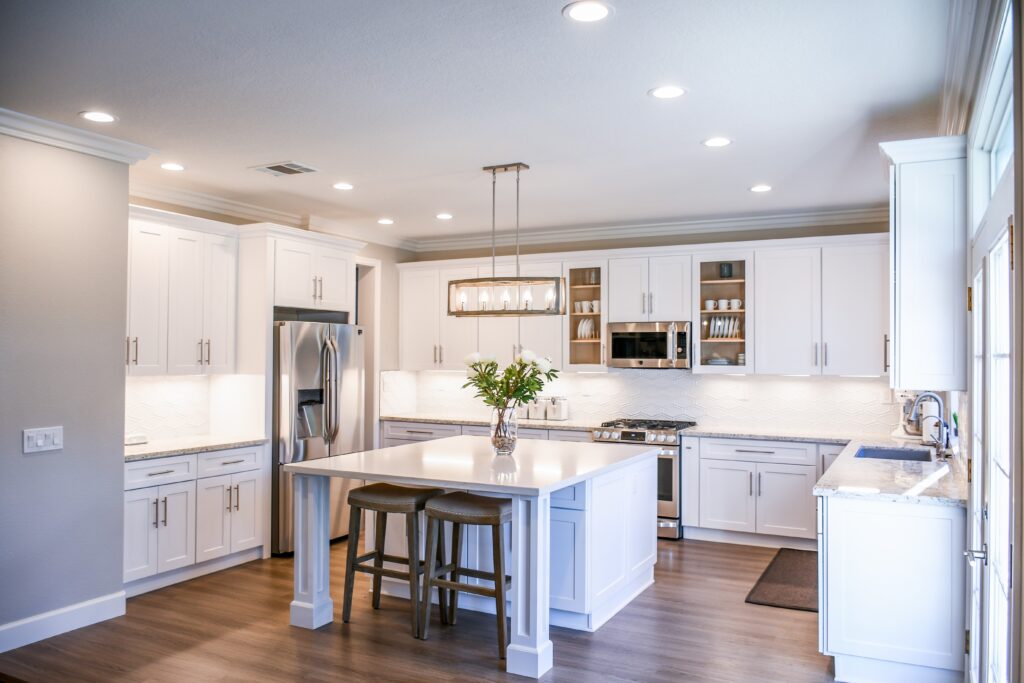 Overlay: Contrary to inset cabinetry, the overlay design incorporates the cabinet's door above its body. These elegant cabinets, with crown molding added to the door's design, fit homes with classic and elaborate designs.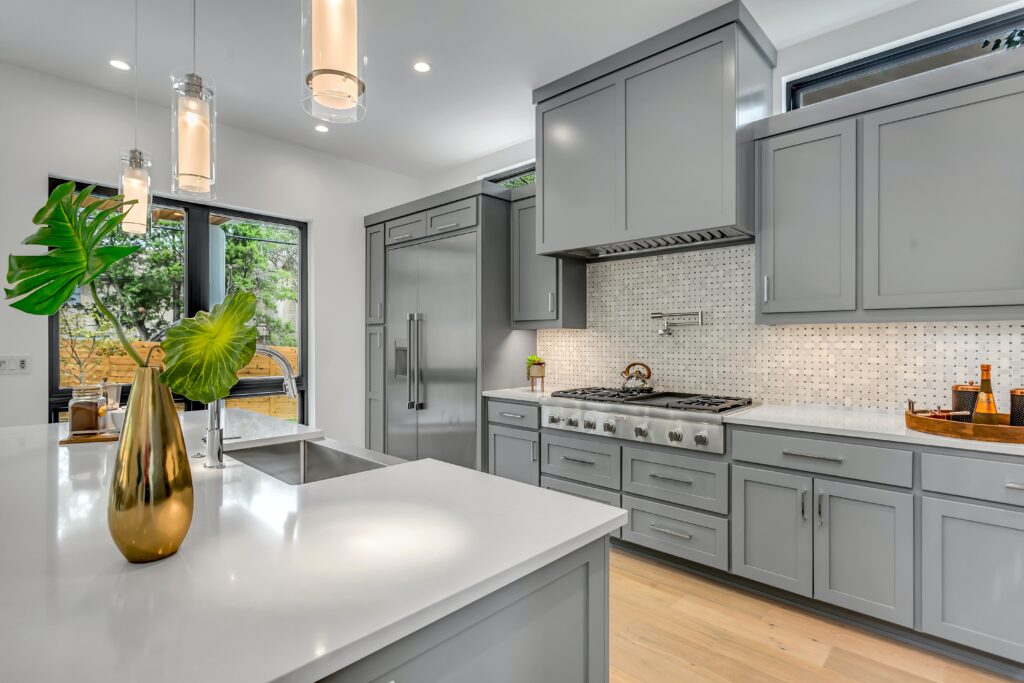 Flat-Panel: If you have a minimalist or modern home, you'll love the sleek, stylish look of flat-panel cabinetry.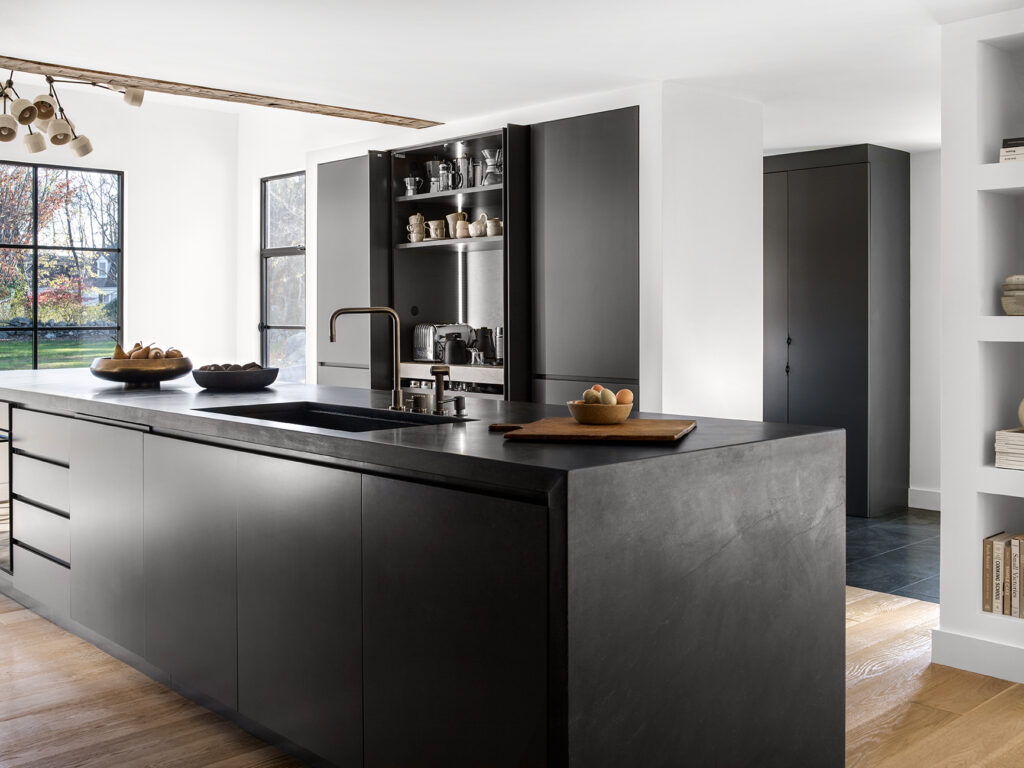 3. Finish
When working with a custom cabinet designer, you'll have the ability to customize your cabinet color as well. Our helpful designers can guide you through the process of selecting a color that complements the rest of your kitchen's design.
There are also a variety of finishes to select, from semi-gloss to glaze. Keep in mind that the finish you choose will impact your cabinetry's appearance, maintenance, and durability. Some scratch more easily, while others might be waterproof.
It's important that you communicate your priorities so that our cabinet experts can guide you toward the best option for your home.
4. Storage Capacity
Don't forget that your cabinets should be as functional as they are stylish.
There are several different sizes you can pick from, but some have better storage capacity than others. At Kramer Lane, we can assist you in creating a cabinet layout that optimizes your storage space.
We may recommend floor-to-ceiling cabinets for customers seeking a luxurious look with plenty of extra space for small kitchen appliances. You can also ask our experts to discuss an island with cabinet storage, which is a common feature in Kramer Lane's kitchens due to its easy accessibility.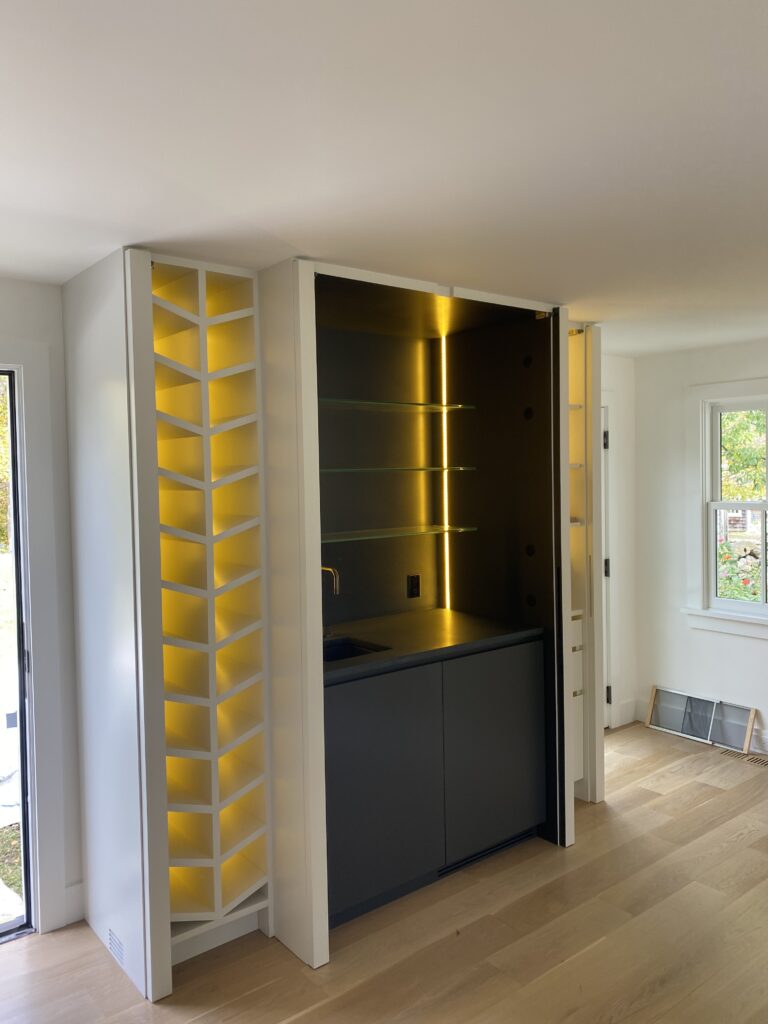 5. Other Characteristics to Look For
Those are just a few qualities you should be looking for in your high-end cabinetry. If you want an overall luxurious feel and look, you should also talk to your designer about:
Soft-Close Doors and Drawers
Full-Extension Drawer Slides
Concealed Hinges
Adjustable Shelves
Get Custom, Hand-Crafted Cabinets for Your Home
Are you ready to start designing custom cabinetry for your kitchen? If so, look no further. Kramer Lane is here to provide you with one-of-a-kind cabinets hand-built in our very own mill.
You can start your project today by calling (203) 515-8541, or you can submit your contact information through our simple online form.
We look forward to designing your dream cabinets!